We are going to be talking about the cinema of South Africa today. As we all know Africa is doing quite well in the global film industry right now, and countries that contributed to the continent gaining such reputation includes; Nigeria, South Africa, Ghana, Kenya and more..
Nigeria maybe Africa's Largest film industry but it is an undisputed fact South Africa Film industry has the most successful films when it comes to worldwide grossing.
Below you will find the highest grossing South African movies of all time with amazing total worldwide box office.
The list is compiled based on movies produced or co produced by South African production companies. And we totally assure the below are the best of the best south African movies ever also best African films too. Enjoy below!
      

11 Top South African Movies Of All Time
 11. Prey – $3.5 million
Prey is a 2007 psychological horror film writtren by Jeff Wadlow, Beau Bauman, and Darrell Roodt. The film was directed by Roodt. Prey stars Bridget Moynahan, Peter Weller and Carly Schroeder.
The film was inspired by and based on the true story of the Tsavo Man-Eaters during the colonial era. It was filmed on location in Gauteng and Limpopo in South Africa.
Prey premiered on November 3, 2006 as part of the American Film Market. The film was released on DVD on January 30, 2007, by The Weinstein Company.Prey was released on DVD in Europe on November 10, 2007, by Sony Pictures Home Entertainment.
10. Mr. Bones – $3.6 milllion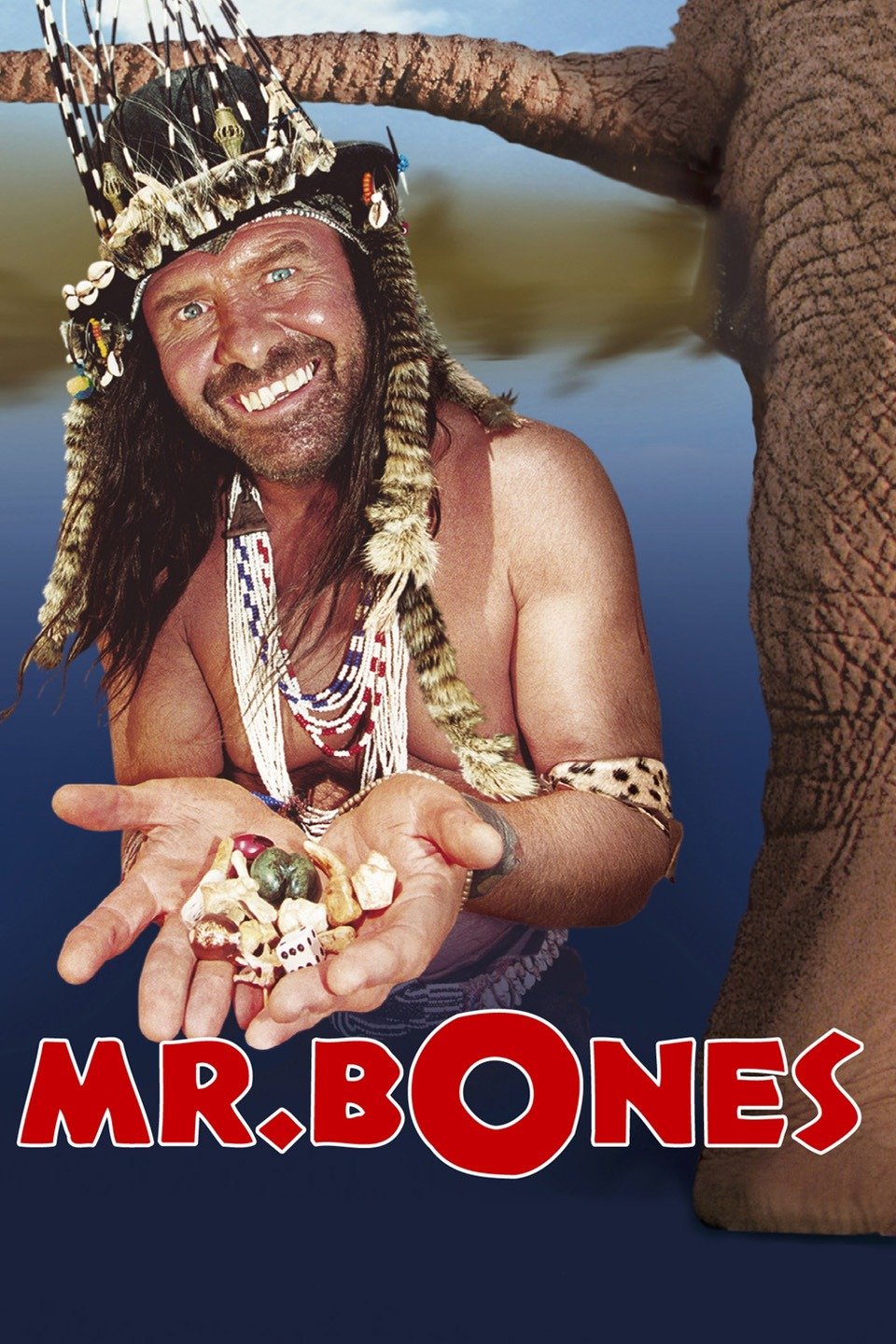 Mr. Bones is a 2001 slapstick comedy film made and set in South Africa. Leon Schuster starred in the title role. He also created the story and co-wrote the screenplay. The film sets African "tradition" in opposition to forces of ambition and greed in contemporary South Africa, and plays on reversals of racial stereotypes for its humour.
The film grossed R33 million, making it the highest grossing South African film of all time, until it was beaten by its sequel, Mr Bones 2: Back from the Past (grossing R35 million), itself surpassed by Titanic in South Africa's box-office history.
9. 

Mr. Bones 2: Back from the Past – $4.9million
Mr. Bones 2: Back from the Past is a 2008 comedy film directed by Gray Hofmeyr, co-written by Gray Hofmeyr and Leon Schuster and starring Leon Schuster, Tongayi Chirisa, Leeanda Reddy, Kaseran Pillay, Meren Reddy. It is the second in the Mr Bones series.
Released by Videovision Entertainment, Mr. Bones 2 was a blockbuster, surpassing Mr Bones to become the most financially successful film released in South Africa.
8.  The Gods Must Be Crazy II – $6.2 million

The Gods Must Be Crazy II is a 1989 South African comedy film, a sequel to Jamie Uys' 1980 comedy film The Gods Must Be Crazy, and it is the second film in The Gods Must Be Crazy film series. It was made by the Weintraub Entertainment Group and released by Columbia Pictures in the US and released in the rest of the world by 20th Century Fox. The film was released in the United States on 13 April 1990.
7.

Sarafina! – $7.3 million
Sarafina! is a 1992 South African film directed by Darrell Roodt and starring Leleti Khumalo, Whoopi Goldberg, Miriam Makeba, John Kani and Tertius Meintjies.
Sarafina! is an anti-apartheid musical about a young Soweto girl (Leleti Khumalo) who experiences a political awakening, as she comes of age in the mid-'70s, due to the lessons of her teacher (Whoopi Goldberg), who tends not to follow the white power-structure's curriculum.
Tsotsi is a 2005 film directed by Gavin Hood and produced by Peter Fudakowski. It is an adaptation of the novel Tsotsi, by Athol Fugard and a South African/UK co-production. The soundtrack features Kwaito music performed by popular South African artist Zola as well as a score by Mark Kilian and Paul Hepker featuring the voice of South African protest singer/poet Vusi Mahlasela. Set in an Alexandra slum, in Johannesburg, South Africa, the film tells the story of Tsotsi, a young street thug who steals a car only to discover a baby in the back seat. The film won the 2006 Academy Award for Best Foreign Language Film and was nominated for the Golden Globe for Best Foreign Language Film in 2006.
5. Khumba – $28.42 million

Khumba is a 2013 3D South African computer-animated comedy film directed and produced by Anthony Silverston, written by Silverston and Raffaella Delle Donne. The film stars Jake T. Austin, Steve Buscemi, Loretta Devine, Laurence Fishburne, Richard E. Grant, AnnaSophia Robb, Catherine Tate, and Liam Neeson. It was the second movie made by Triggerfish Animation Studios and is distributed by Millennium Entertainment in the US. The International distribution rights are being licensed by Cinema Management Group. The film is about Khumba, a zebra who is half-striped like a quagga and blamed for the lack of rain by the rest of his insular, abusive, superstitious herd, except his dad, mum and Tombi. He embarks on a quest to earn his stripes.
The film earned $28.42 million on a $20 million budget.
4. Mandela: Long Walk to Freedom – $27.3 million
Mandela: Long Walk to Freedom is a 2013 British-South African biographical film directed by Justin Chadwick from a script written by William Nicholson and starring Idris Elba and Naomie Harris. The film is based on the 1995 autobiographical book Long Walk to Freedom by anti-apartheid revolutionary and former South African President Nelson Mandela.
Based on South African President Nelson Mandela's autobiography of the same name, which chronicles his early life, coming of age, education and 27 years in prison before becoming President of South Africa and working to rebuild the country's once segregated society.
3. Zambezia – $34.4 million

Zambezia s a 2012 English-language South African 3D computer-animated adventure film. The film tells the story of a young peregrine falcon who leaves the desolate desert where he lives with his father to discover action and adventure in the big city of Zambezia. The film was directed by Wayne Thornley, written by Andrew Cook, Raffaella Delle Donne, and Anthony Silverston, and starring the voices of Jeremy Suarez, Abigail Breslin, Jeff Goldblum, Leonard Nimoy, and Samuel L. Jackson with supporting roles done by Jim Cummings, Richard E. Grant, Jenifer Lewis, Jamal Mixon, and David Shaughnessy. It is the first film produced by Triggerfish Animation Studios and distributed by 20th Century Fox Home Entertainment. star. Zambezia was theatrically released on 3 July 2012 and earned $34.4 million on a R173 million ($20 million) budget. It received Annie Award nominations for Music in an Animated Feature Production and for Voice Acting in an Animated Feature Production.
2. The Gods Must Be Crazy – $100 million +

The Gods Must Be Crazy is a 1980 South African comedy film written and directed by Jamie Uys. Financed only from local sources, it is the most commercially successful release in the history of South Africa's film industry. Originally released in 1980, the film is the first in The Gods Must Be Crazy series. It is followed by one official sequel released by Columbia Pictures. Set in Botswana, it follows the story of Xi, a San of the Kalahari Desert (played by Namibian San farmer Nǃxau ǂToma) whose tribe has no knowledge of the world beyond, Andrew Steyn (Marius Weyers), a biologist who analyzes manure samples for his PhD dissertation, and Kate Thompson (Sandra Prinsloo), a newly hired village school teacher.
1. District 9 –

$210.8 million
District 9 is a 2009 science fiction action horror film directed by Neill Blomkamp, written by Blomkamp and Terri Tatchell, and produced by Peter Jackson and Carolynne Cunningham. It is a co-production of New Zealand, the United States, and South Africa. The film stars Sharlto Copley, Jason Cope, and David James, and was adapted from Blomkamp's 2006 short film Alive in Joburg.
The film is partially presented in a found footage format by featuring fictional interviews, news footage, and video from surveillance cameras. The story, which explores themes of humanity, xenophobia, and social segregation, begins in an alternate 1982, when an alien ship appears over Johannesburg, South Africa. When a population of sick and malnourished insect-like aliens is found aboard the ship, the South African government confines them to an internment camp called District 9.
Years later, during the government's relocation of the aliens to another camp, one of the confined aliens named Christopher Johnson tries to escape with his son and return home, crossing paths with a bureaucrat named Wikus van der Merwe. The title and premise of District 9 were inspired by events in District Six, Cape Town, during the apartheid era.
Watch Trailer for DISTRICT 9 below 
REFERENCES: tinamagazine.com, wikipedia.org, boxofficemojo.com