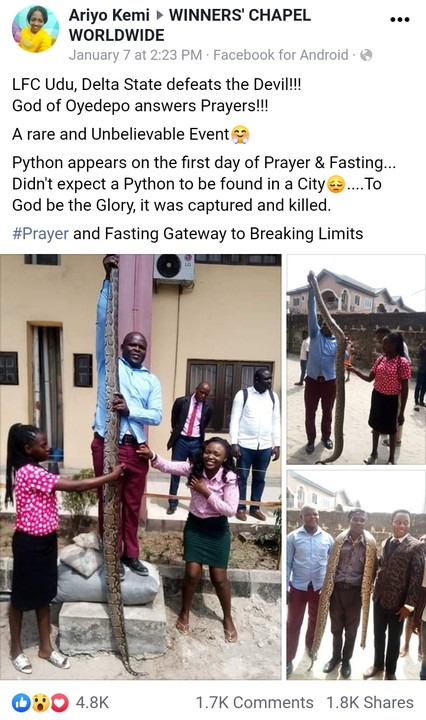 A rare size of python was seen and killed at living Faith Church (winner's chapel) Udu Delta state on during their 21 days prayer and fasting programs as reported by a Facebook user (Ariyo Kemi). He shares the testimony:
"LFC Udu, Delta State defeats the Devil!!!
God of Oyedepo answers Prayers!!!
A rare and Unbelievable Event
Python appears on the first day of Prayer & Fasting… Didn't expect a Python to be found in a City….To God be the Glory, it was captured and killed.
#Prayer and Fasting Gateway to Breaking Limits"
Imagine what damage this could have done to the church members at Night..